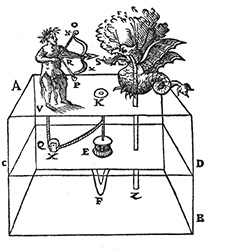 ApaLibNET
Advanced Portfolio Analytics Library .NET
Home
> Information >
System Requirements
The add-in will only work if the following technical requirements are fulfilled...
Microsoft Excel 64-bit or 32-bit installed
Microsoft .NET Framework up to 4.6
Write access to the folder in which the add-in is installed
Microsoft Excel security settings that allow the execution of XLL add-ins
Internet access
Security settings that allow unrestricted traffic to/from www.andreassteiner.net
Security settings that allow receiving emails from www.andreassteiner.net
The add-In is an XLL component based on a compiled function library (DLL) running on the .NET framework. Compared to interpreted VBA, the add-in is much faster and compared to other software, can be installed without administrator rights. Our add-in works on Microsoft Windows computers running Microsoft Office and the Microsoft .NET Framework up to version 4.6, no other software is required.
By default, the add-in comes with a setup wizard for a guided and user-friendly installation experience. The installation is completed with a very simple Internet-based activation process. New releases are detected and installed automatically whenever Excel is started. The add-in requires access to the Internet whenever Excel is started. After starting Excel, the add-in can be used without an Internet connection as long as Excel is not closed. The add-in has been tested with firewalls and proxy servers. Privacy of users data is preserved at any time.
We have successfully tested the add-in on Windows XP SP-3, Windows Vista, Windows 7, Windows 8 and Windows 10 with Excel 1995, 1997, 2000, 2002 (XP), 2003, 2007, 2010, 2013, 2016 and Office 365. Please contact us by email if you have additional technical questions.
The add-in works with both the 32-bit and 64-bit versions of Microsoft Excel. Moreover, it is not necessary to buy a new license when switching from the 32-bit version of Excel to Excel 64-bit; switching only requires a re-installation of the add-in. When purchasing a license which allows using the add-in on several computers, the add-in can be used on 32-bit and 64-bit machines concurrently.
As the ad-in is based on the .NET framework and not Excel, there are no compatibility issues with Excel language versions. The add-in function names and function arguments will always show in English. Given the popularity of English in financial terminology, we have no plans to release language versions of the add-in.
After purchasing, you will receive various information by email and a link to a download page. The setup file can either be delivered by download in a web browser or sent to an email address. Activating and starting the add-in requires access to the Internet. All of these activities require unrestricted access to/from our websites and unrestricted exchange of emails.
We do not officially support Apple and any other non-Windows systems. We also do not officially support virtualization environments. Running the add-in on anything else than native Windows system is your own risk strictly.
The add-in is being sold since 2011 to a large, world-wide and diverse client base. We are proud of not having experienced a single case in which the installation and operation of the add-in failed for technical reasons.