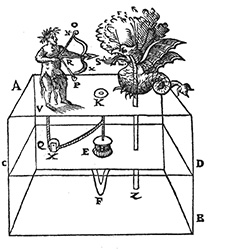 Andreas Steiner Consulting
Providing Competence in Investment Decision Making
Research Notes
Our monthly Research Notes are short articles covering a wide range of topics in investment analytics. Clicking on the PDF links below will open a pop-up window that allows you to receive research notes on a valid email address.
Sep 2022: How Many Observations Should One Use When Calculating Historical Estimators for Expected Returns, Volatilities and Correlations? - PDF
Jun 2021: Upper and Lower Bounds for Entries in a Valid Correlation Matrix - PDF
Jun 2021: Implications of Default Dependency on Portfolio Risk - PDF
Jun 2015: Active and Expanded Covariances - PDF
Nov 2014: Vectors and Matrices in Portfolio Analytics - ZIP
Mai 2013: Fitting Non-Normal Distributions With Calibrated Cornish-Fisher Expansions - PDF
Apr 2013: Accuracy and Rounding In Portfolio Construction - PDF
Mar 2013: Principal Component Analysis of Time-Variations in the Mean-Variance Efficient Frontier - PDF
Feb 2013: Reconciling Ex Post and Ex Ante Volatility Figures - PDF
Sep 2012: Active Risk Attribution - eBook
Aug 2012: Data Frequency and Estimation Risk - PDF
Jun 2012: Discrete and Continuous Correlation - PDF
May 2012: Surplus Risk and Return - PDF
Apr 2012: Sharpe Ratios Are Homogeneous of Degree Zero - PDF
Mar 2012: Did Diversification Really Fail? Evidence for Stock Portfolios - PDF
Feb 2012: Annualized Volatility - PDF
Nov 2011: Risk Parity for the Masses - published in the The Journal of Investing, Fall 2012, Vol. 21, No. 3: pp. 129-139
Oct 2011: Geometric And Arithmetic Volatility - published in Journal of Insurance and Financial Management , Vol 5, No 3 (Feb 2022)
Sep 2011: Equity Tail Risk Before and After the Financial Crisis - PDF
Aug 2011: Tail Risk Attribution - PDF
Jul 2011: Manipulating Valid Correlation Matrices - PDF
Jun 2011: Attribution of Bull/Bear Alphas and Betas with Applications to Downside Risk Management - published in Alternative Investment Analyst Review, Q2 2012, Vol. 1, Issue 2
May 2011: Sharpe Ratio Contribution and Attribution Analysis - PDF
Apr 2011: Is Alpha Dead? - PDF - short version appeared in Advisor Perspectives, April 5, 2011
Mar 2011: Drawdown-At-Risk Monte Carlo Optimization - PDF
Feb 2011: Currency Hedged Return Calculations - eBook
Jan 2011: Contributions to Ex Post Return, Volatility and Tracking Error - eBook
Dec 2010: Ambiguity in Calculating and Interpreting Maximum Drawdown - PDF
Journals & Journals and Magazines
Books
Various ideas, but no publishing dates.